Hurricane Season Preparedness
Posted by Jimmy Zaplac on Wednesday, May 4, 2022 at 4:04 PM
By Jimmy Zaplac / May 4, 2022
Comment
Regardless of if this is your first hurricane season or you've weathered many storms, it's always good to brush up on your preparedness. Purchasing a home is a large investment, so protecting it from natural disasters should be a top priority.
Here are a few tips for getting out of hurricane season as unscathed as possible.
1. Check Your Insurance Policies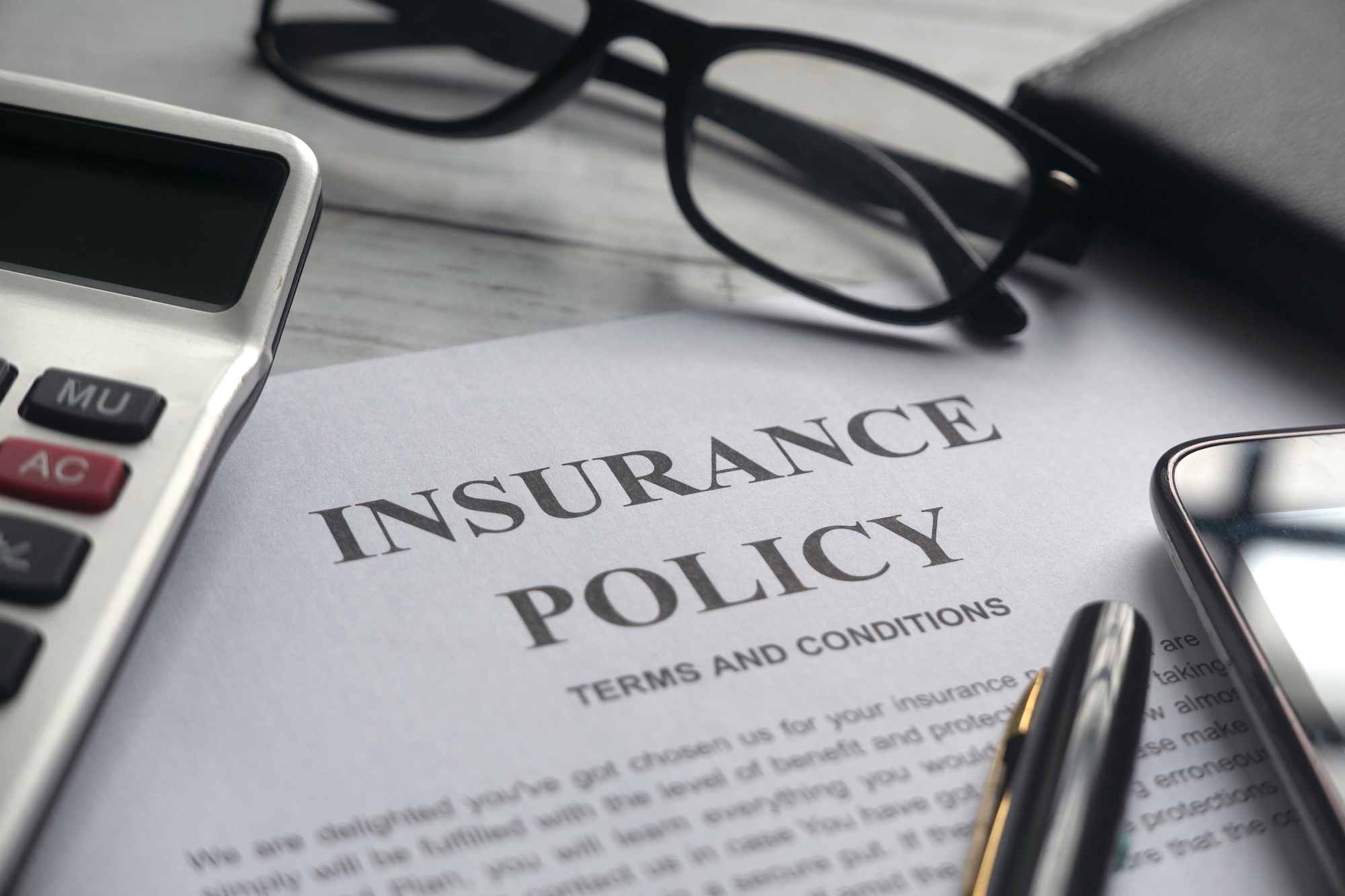 If you wait until a storm is approaching to purchase coverage, there is a good chance you won't be covered. Check your policy sooner rather than later to be sure you have sufficient coverage.
Make sure you understand what natural disasters your policy covers and adjust it accordingly. Standard homeowners insurance typically covers the structure of your home for disasters such as hurricanes and windstorms, but one common exclusion is usually flooding. Most hurricanes include some sort of flooding, so consider a separate policy for this risk especially if you live in a flood zone.
Lastly, determine the value of your possessions with a home inventory. Knowing the value of your belongings will make it easier to see if you are sufficiently insured and can also help speed up the insurance claims process in the event of lost and/or damaged property.
2. Power Outages Come with the Territory
It's always a good idea to have a generator on hand if possible. It doesn't have to be the pricey, whole-house version. One that's big enough to run a refrigerator and plug in a few essentials can really make life easier. Even if you have a surge protector, the best way to protect any unused electronics is to unplug them.
At the bare minimum, be sure you have flashlights, fresh batteries, candles, water, nonperishable food items and battery-operated fans. Take advantage of portable power banks to keep phones charged in the instance of lost electricity.
Overall, be prepared to be without electricity for several days. The Texas heat coupled with lack of AC is nothing to take lightly, so make sure to stay hydrated.
3. What's Outside?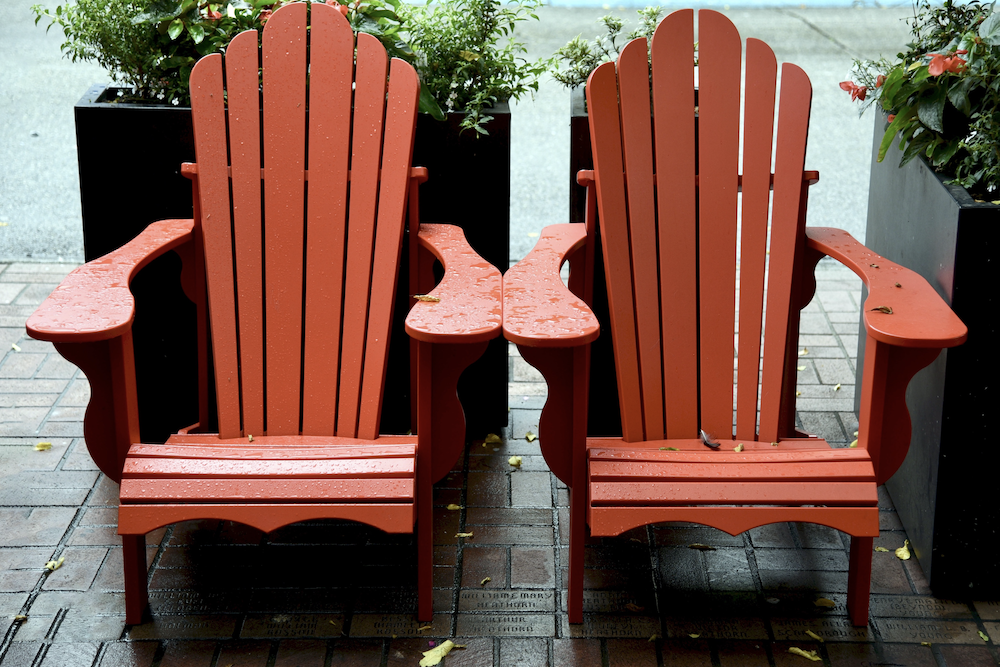 Store your car inside a garage if possible. If not, move cars off the road and onto higher elevation, like your driveway, to prevent flood damage.
Consider cleaning out your gutters and trim back any tree branches, especially if they're touching your home. Keeping trees well groomed will allow wind to pass through them with minimal damage and debris, and can prevent branches from causing damage to your roof.
Bring anything at risk of blowing or floating away into your home or garage. This includes things like pot plants, decor, dog houses and patio furniture. For items too large to bring indoors, be sure they are secured to the ground. With high wind speeds, an outdoor fixture can quickly become the cause of a broken window. Which brings us to our next point.
4. Secure Your Home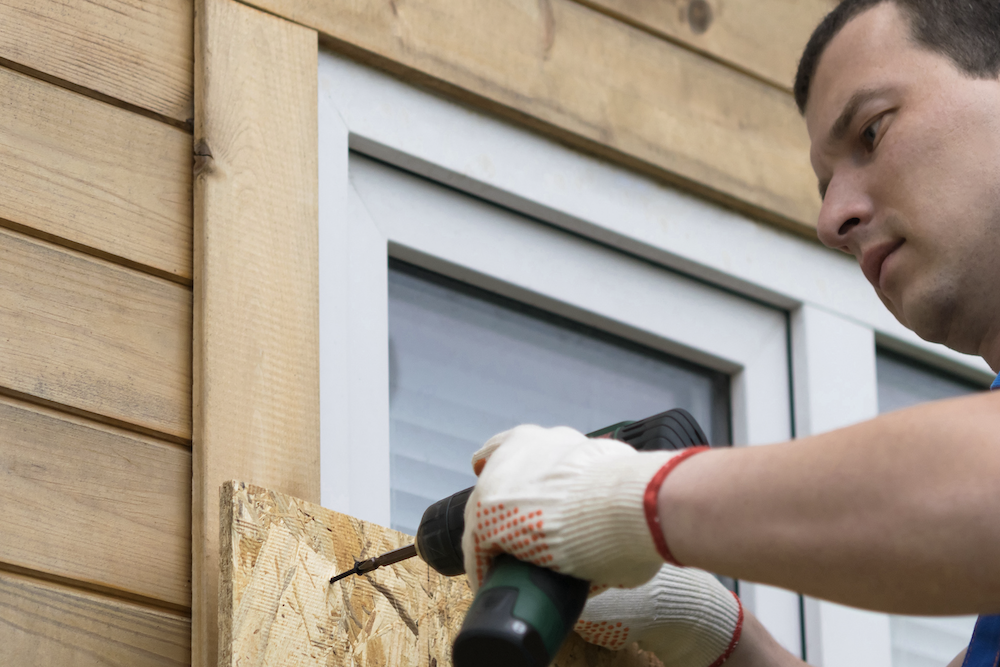 Many coastal homes have storm shutters – put them to use! If you live further inland or do not have shutters installed, be sure to have plywood measured, cut and ready to secure to windows at the drop of a hat. There is no harm in being prepared. End up not needing them? Store them for next hurricane season.
Check your roof, doors, windows, and walls, such as areas where pipes and cables enter, for any openings that could allow water to penetrate. Be proactive and repair any leaks now, even if they're minor.
5. Know Where You're Going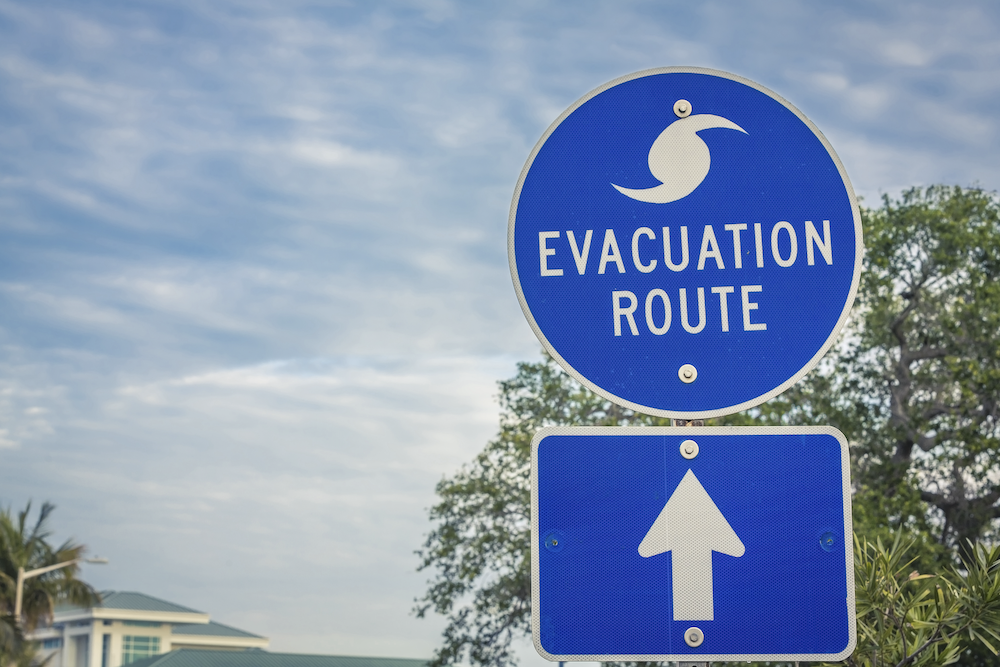 Know your evacuation route and keep a full tank of gas. Make a plan now, including a safe evacuation route inland, the location of official shelters, and a safe off-site meeting location in the event you and your family are separated.
It is especially important to have a well-executed plan in place if you live in one of the following high-risk homes:
• Mobile or manufactured home
• On a coastline or offshore island
• Near a river or floodplain
Notify friends and family of where you're headed as well as your departure and arrival times. Don't wait until the last minute to leave, or you could run the risk of being caught in your vehicle during a flash flood. That being said, if water looks too high, it likely is. Turn around, don't drown.
6. Don't Forget About Your Pets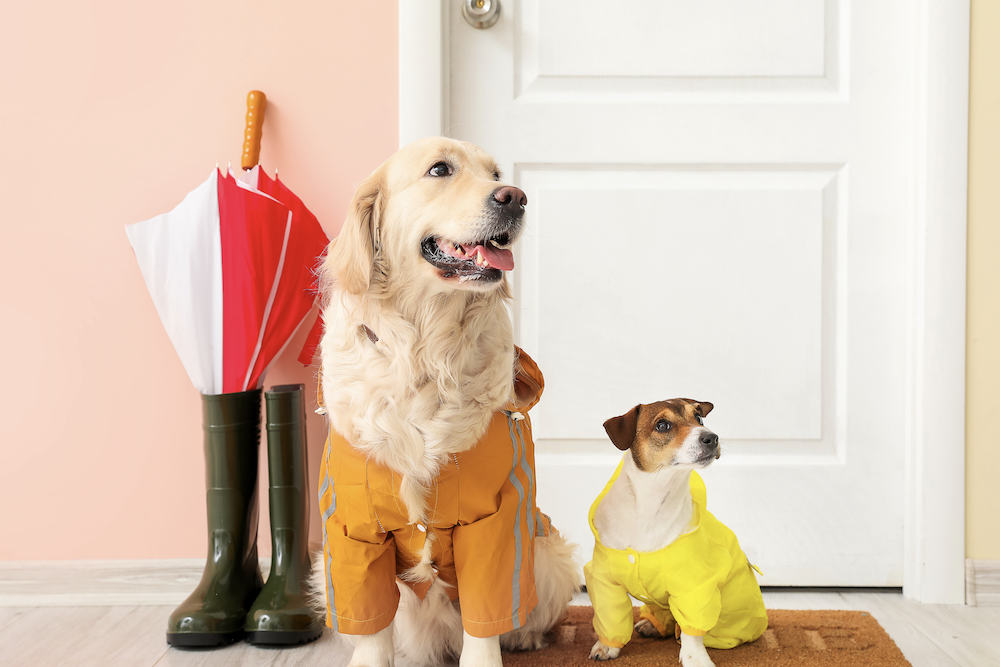 Never leave your pets outside during a strong storm, and don't leave them behind if you plan to evacuate. Have a plan in place and make sure they have a safe place to shelter, along with plenty of fresh water, nonperishable food, and any necessary medications.
Keeping your pets current on their vaccinations and making sure they have up-to-date identification tags and/or a microchip are always important steps to take as well.
Hurricane season doesn't end until November 30th, so keep an eye on current weather conditions, don't wait to prepare, and always listen to advice from authorities and professionals. Stay safe this hurricane season!